Monero Observer – hinto-janaiyo submits CCS proposal to finish developing 'Gupax', a cross-platform GUI for P2Pool + XMRig
October 10, 2022 by keithhill530
102
[ad_1] 9 Oct 2022 [CCS] hinto-janaiyo has submitted a new CCS proposal to finish developing Gupax, a cross-platform GUI for mining XMR on P2Pool, using the dedicated XMRig miner for max hashrate: I was really happy when Monero GUI implemented P2Pool directly (many users seem to be using it) but the embedded miner comes at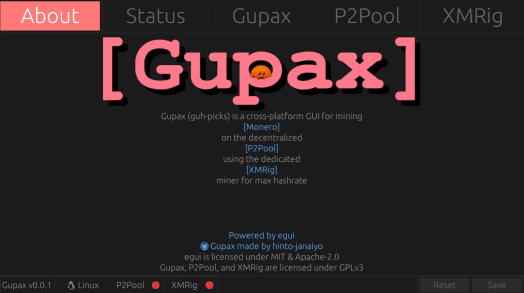 [ad_1]

9 Oct 2022
[CCS]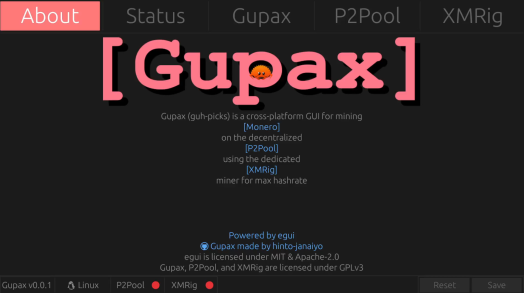 hinto-janaiyo has submitted a new CCS proposal to finish developing Gupax, a cross-platform GUI for mining XMR on P2Pool, using the dedicated XMRig miner for max hashrate:
I was really happy when Monero GUI implemented P2Pool directly (many users seem to be using it) but the embedded miner comes at a rough 50% hashrate decrease. Gupax is a seperate GUI that can act as a companion alongside Monero GUI.
Total funding: 100 XMR.

ETA (hours): 2 months (448 hours @ ~8 Hrs/day).

The proposal only has one milestone (Working GUI + Documentation @ 100 XMR) and a GUI prototype demo is already available on Github.
hinto-janaiyo is the maintainer of monero-bash, XMRig-Auto-Build and monero-toolchain.
To read the full proposal, share your feedback, ask questions and support this CCS, consult !350.
---
[ad_2]

Source link